Naya Jeevan, a ministry of Cru, is a faith ministry that depends on the regular gifts of people like you. Together, we walk alongside our South Asian neighbors in their journey of faith toward Jesus Christ, the True God and Eternal Life.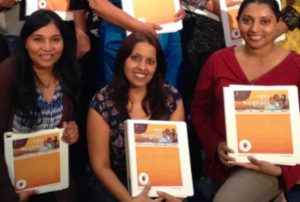 Your generous monthly financial commitments free us up to concentrate on direct ministry rather than continual fundraising. A commitment of $25, $50, or $100 a month – or any amount – will help ensure income is greater than expenses. Month by month we travel for trainings, ship materials, design effective evangelism tools, raise up prayer laborers for South Asia, and equip believers in various countries to share Christ sensitively with their neighbors.

A special gift of $100, $500, or $1000 will help us produce a recorded video of the popular Love Your Neighbor training.
Will you prayerfully consider a gift or regular commitment today?
Look!
Kids can help too!
Save your coins and dollars, fill the pouch, and pray for the people of South Asia using the card provided. When the pouch is full, parents turn the money into a donation. Request your Kids' Pray-and-Give Pouch today. Full instructions, along with photo and prayer points, are included. Pouches are hand-made by a widow's group in central India using recycled saris. (offer limited to North America)